A good management course will include aspects like how to lead, communicate and motivate employees. It will undoubtedly help to keep the employees working under them committed towards the organization.
In the current market, diversity training has become an integral part of organizational functioning. There are courses which you can learn at your speed and improve your managerial acumen. 
Here are some courses that will help you in becoming a more competent manager in your respective field. 
Project Management Professional (PMP)®
PMP has become the world's leading project management certification. With the inclusion of predictive, hybrid, and Agile approaches, the PMP® certification displays project leadership experience and professional expertise in all styles of working.
Research indicates that employers will need to fill nearly 2.2 million new project-based roles every year till 2027. This implies that skilled project managers are in high demand. PMP certification will validate that an employee is highly experienced in:
Soft skills that they need to lead a project team in today's changing ambiance.

Reinforcing with technical knowledge to lead a project.

Emphasizing the link between the projects and organizational strategy.
The pre-requisites of PMP certification are:
A four-year degree

36 months leading projects

CAPM® Certification or 35-hours project management education or training 
or
An Associate's Degree (or global equivalent) or High School Diploma 

60 months leading projects

CAPM® Certification or 35-hours project management education or training 
Once the eligibility criteria are met, you can apply to take the exam. Once you have appeared for the exam and received the certification, maintain it for years to come.
People Management Skills from CIPD (Chartered Institute of Personnel and Development)
A good team leader should be efficient in managing people. The People Management Skills course from CIPD will guide you on your journey from an aspiring manager to an experienced manager and help you develop teams and individuals working under you.
CIPD is the professional body for people development and human resources. The registered charity provides professional training and accreditation for professionals working in HR and L&D.
The syllabus of this course is divided into the following order:
1st Week- Contemplating of yourself as a manager

2nd Week- How to identify the best people

3rd Week- How to improve and develop your team

4th Week- How to manage performance

5th Week- How to uphold a healthy task force.
The course duration is about five weeks and will require 3 hours of weekly study.
After the course, you will have the necessary tools to set your footprints in the world of people management.
Management and Leadership
Learning how to build a team and managing it is an essential parameter for becoming a good manager. This course from the Open University Business School will tour you through the stages involved in developing an effective team.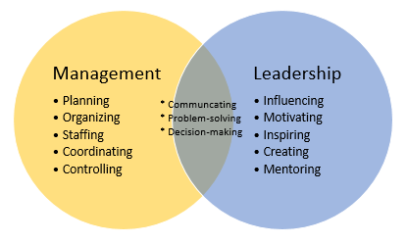 It has been created by The Open University Business School, a one-of-its-kind institution that is triple-accredited by AMBA, EQUIS, and AACSB, and the Chartered Management Institute (CMI)
The chapters this course will cover are in the following order:
1st Week- Understanding the requirements of the stakeholders.

2nd Week- Drafting an effective plan of action for your business and adapting to changes that might occur

3rd Week- Building your team through effective recruitment drives.

4th Week- Managing the team on board with continuous nourishment and motivation.
The course duration is about four weeks and will require 3 hours of weekly study.
This course is designed for aspiring managers as well as for experienced players in the market. This course can enable you to earn a CMI Level 5 award.
An Introduction to Organizational Behavior from Coventry University
Study of organizational behavior or emotional quotient will help you improve performance and harmony within team members. In this course, you will recognize the methods, perceptions, and problems in organizational behavior.
The topics that you will cover in this program are as follows:
Factors to understand the methods and problems in an organization

The target of organizational behavior

Solid characters and abilities of managers required in this century.

Role of a manager in understanding organizational behavior

Indices of organizational behavior
The course duration is about two weeks and will require 3 hours of weekly study. 
This course caters to professionals at all levels across the entire market. This course will attract those in managerial positions and are looking to improve business.
The Manager's Toolkit: University of London
This course aims at enhancing your qualification exponentially as it covers a wide range of topics from conflict management to employee recruitment to leadership skills. This will be a valuable addition to your skills which you can implement in your profession.
The syllabus of this course is described as below:
1st Week- This is generally a preparatory week wherein you gather information about the course and get an idea about the teaching to follow.

2nd Week- This week will cover chapters that will guide you on conducting a successful interview and the best practices of employee selection.

3rd Week- In this week, you will learn the role of a leader and how you can improve your decision-making abilities.

4th Week- This week, you will learn parameters of performance management that can help both employees and the company.

5th Week – This will focus on how vital factor motivation is and how it can influence your organization.

6th Week- Finally, you will learn how to manage a conflict at work. Any disagreement should have an amicable settlement.
The course duration is about six weeks and will require 3 hours of weekly study. This course is unique because it aims to develop managers at all levels, from novice managers to experienced ones.
Conclusion
Learning and developing skill sets is a never-ending process. You must always look for opportunities to enhance and boost your professional credentials. If you do not do so, then surviving in a growing environment will become problematic.
A change management certification improves your skills on paper and guides you on ways to apply them to practical use. It will positively impact your career, your work-life balance, and most importantly, there will be a bunch of other people who will reap the benefits.