If you are considering taking an online nursing program, there are plenty of things you will need to take into consideration. You may be a practicing RN looking to specialize in a more advanced area of nursing, or you could be starting out and planning your academic journey toward becoming a nurse. Wherever you are in your career, online np programs can be an incredibly beneficial way to gain the qualifications you need in a way that works for you. Here are just four things to consider when you are thinking about taking an online nursing program.
1. Make sure it's the right course for you
It is important to make sure you have the prerequisites that make you eligible for the online np programs. These are BSN to MSN/NP courses that are for registered RNs, and there are various entry requirements, including:
3.0 GPA

Unrestricted and unencumbered current nursing license from the state that you are employed in 

BSN degree from a regionally accredited institution or nursing program, either CCNE or

NLN

Transcripts
While online np programs are for nurses who already hold a BSN, it is useful to consider them as a future educational option if you are at the start of your nursing journey. They can offer flexible and cost-effective study options and are designed to work around your life and work schedule. This means you can continue to practice alongside your studies.
There are many different courses to study on the programs, including Theoretical Perspectives for Advanced Practice, Role Development and Leadership, and a Moral and Ethical Decision-Making residency. Furthermore, these courses can be studied following the 7-1-7 model, which means that you will get a 1-week break in between each 7-week course. There are different programs to choose from, and you can decide your pathway based on the specialist area of nursing that you would like to train to work in. The programs can be completed in 24-30 months, depending on the pathway you choose.
Pathways
Psychiatric Mental Health Nurse Practitioner Degree, 28 months to complete

Pediatric Nurse Practitioner Degree, 28 months to complete

Family Nurse Practitioner Degree, 30 months to complete 

 Adult-Gerontology, Primary Care, Nurse Practitioner Degree, 24 months to complete
It is important to ensure that you are eligible for the roles and degrees that you want to apply for. Becoming a nurse takes many years of hard work and dedication, and different roles require different qualifications and licenses. Therefore, planning ahead and having an understanding of what may be required of you is very important and can help you map out your education pathway.
2. Have what it takes
Alongside the advanced technical knowledge that online np programs will teach you, you will also need to develop certain traits and characteristics that make a great nurse. As a practicing RN, you will most likely already have many of them, but when entering a new role, you may need to learn new ways to apply them. These skills can include:
Communication-

nurses have to be excellent communicators. You need to be able to make meaningful connections with patients, educate them and often explain complex medical information to people who do not have the same level of medical understanding as you, among many other things. Communication also does not just refer to speaking; it also means listening and observing. A nurse who is good at communicating can help make patients feel more comfortable and is especially valuable during traumatic or stressful situations. Understanding how to adapt your communication techniques to suit different people and situations is a vital skill to have. 

Teamwork-

nurses often work as part of a large, multidisciplinary team, and you will have to collaborate with a large range of people, such as social workers, other medical professionals, or law enforcement. Teamwork skills are essential to help the team work in the best interests of the patient and reach the most suitable conclusions and solutions.

Adaptability-

no matter your rank or role or how long you have been working as a nurse, you need to be constantly

willing to learn and adapt

. Medical technologies and ideas are always developing, and you need to be adaptable and able to learn new things. This means that you will continually be able to offer patients the most up-to-date types of care.

Stamina-

nursing is demanding, both physically and emotionally. You will be on your feet for a large part of your shifts and will also likely be moving and lifting patients and equipment; therefore, physical fitness is very important. Emotional stamina is also vital, as you will be dealing with heightened situations and emotions. Being mentally strong can help keep you and your patients safe and help you to maintain boundaries, among many other important things. 

Critical thinking-

using your critical thinking, problem solving, judgment, and decision-making skills are all essential when working as a nurse. Often, there are no black and white answers, and you may have to utilize all of these skills in order to come to the most suitable conclusions, often quickly and in pressurized environments.

Attention to detail-

this is a vital skill to have, as you are working with people and their health. You need to be able to pay attention to detail throughout your shift, to make sure you are keeping people safe and consistently delivering a high level of care and support. 
In order to reach the stage of being able to complete online np programs, you will first have to complete your BSN and be an RN. 
3. Know the career outcomes
The online np programs help prepare you to work in more advanced and specific areas of nursing, giving you the clinical expertise to prevent, assess, treat, and manage acute and chronic diseases. There are several different career outcomes that will be available to you once you hold this level of education, and these depend on the pathway you have specialized in. The online np programs can help prepare you to become one of the following: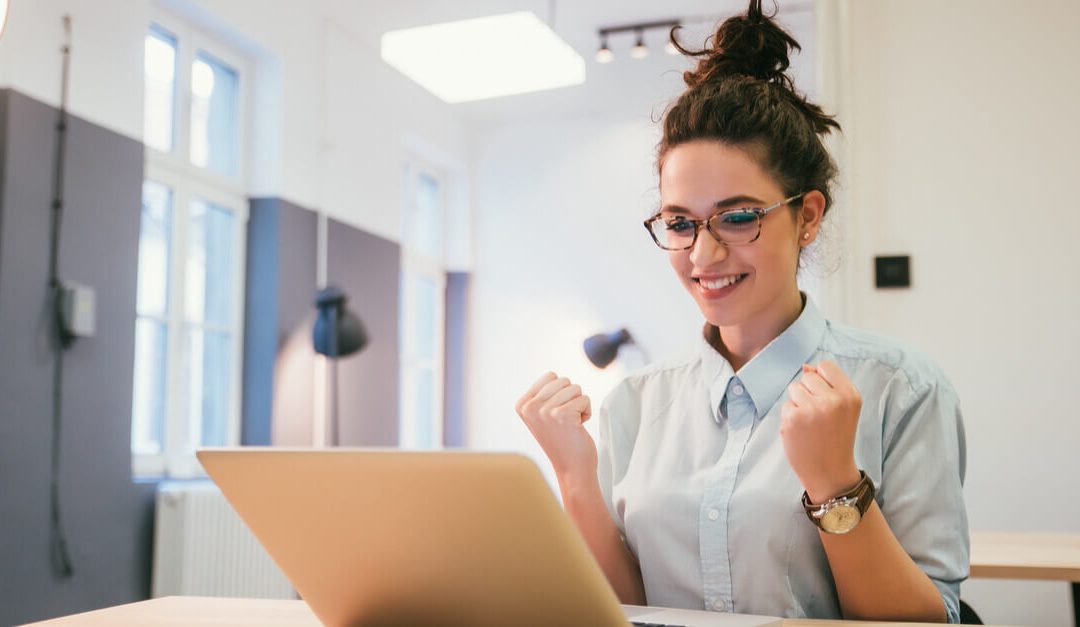 Psychiatric Mental Health Nurse Practitioner 
PMHNPs provide a range of mental health services to individuals or groups in settings including schools, outpatient clinics, substance abuse programs, prisons, trauma centers, private practices, community health centers, and primary care units. 
PMHNPs can generalize or specialize. If you choose to specialize as a PMHNP, you could work in areas including geriatrics, forensics, adolescents and young people, or psychotherapy. The responsibilities of PMHNPs can include:
Prescribing and managing medication 

assessing and diagnosing patients 

conducting therapy

providing emergency psychiatric services

educating families and staff

consultancy
Pediatric Nurse Practitioner
PNPs specialize in the care of younger people, from birth to young adults, and recognize the importance of family-centered healthcare. When working as a PNP, your daily tasks can include:
performing physical examinations and developmental check-ups

treating illnesses and injuries

Prescribing medication

educating adults and caregivers, and liaising between them and other medical professionals

Providing emotional support to patients and their families
Family Nurse Practitioner
The role of an FNP is very broad and varied. In general, FNPs provide health care services across every age, gender, disease, and body system. There is a growing need for FNPs due to population increase, and you may also find yourself providing services in places such as rural areas that historically have long waiting lists. The responsibilities of FNPs can include:
Prescribing medication

Educating patients and families

Assessments

Developing care plans
Adult-Gerontology, Primary Care, Nurse Practitioner
When it comes to AGNPs, there are two different types: primary care and acute care. These online np programs prepare you to work as the latter. This means that you will be providing health care services to those individuals who are young adults and upwards and who are not usually ill. Responsibilities of a primary care AGNP may include:
Assessing caregiver competence

Assisting with and managing the transition between types of care. For example, the change from at-home care to more long-term care at a

senior living community

maintaining health through the promotion and encouragement of healthy lifestyle choices 

educating patients and caregivers
4. Be ready to learn online
Another of the main benefits of online np programs is the flexibility they offer and the ability to do a lot of your learning online from home. Studying online has many benefits that make online programs accessible ways of learning. From saving costs to creating your own learning environment, there are ways you can prepare to learn remotely and make the course work for you.
Location
Studying at home can mean that your physical location is less of a problem. If your local institutions do not offer the courses, levels of qualification, or flexible studying options that you need, then you may be very limited in what you can do next. You could end up wasting time and money on a course you don't want or need, be forced to not study at all, or have to make huge sacrifices in order to complete the course. Online np programs can give you the opportunity to study something you are truly passionate about, helping you on your way to achieving your dream nursing career. 
Learning Environment
The ability to create your own learning environment can help you become a more independent learner and allow you to develop useful learning techniques that work for you. Self-paced and flexible learning is very beneficial as it can help take some of the stress and pressure off an individual, allowing them to enjoy learning and absorb information better. The online np programs combine online and in-person learning to allow you to practice your new skills in the workplace. Blended learning is a great way to combine these two ways of learning, providing students with the opportunity to learn in the comfort of their own home and practice their skills in a physical setting. 
Cost
Being a student can be very expensive. The costs involved in studying can be one of the main factors that can discourage people from pursuing further education. These costs can include things such as rent, tuition, travel, educational materials, and other living costs. When you study online, you can reduce or remove some of these costs, which can make it more cost-effective. Learning at home means that you don't have to worry as much about commuting every day to classes or renting accommodation on or near campus. Furthermore, online courses and degrees can be cheaper than their in-person counterparts and are often designed to be studied alongside your other commitments. This is seen in the online np programs, as they are for practicing RNs, allowing you to continue working and earning money while you study. This makes education a lot more affordable and accessible, allowing many more people to enjoy the courses. 
Skills
Online learning can also help you develop vital personal skills that will help you stand out in any workplace. These are what are known as soft skills and are transferable skills that look great on your CV. Some are especially useful for nurses. Examples of soft skills include organization and time management, creativity, communication, self-motivation, and problem-solving. There are many unique challenges that online learning presents, and overcoming these can help develop your soft skills and provide a practical example of times when you have used them, which you can give to employers during an interview. 
For example, you will need to be incredibly organized in order to complete your studies alongside your other life commitments and your job. Nursing requires a high level of organization, time management, and prioritization, so you can develop and expand these skills just by taking the online np programs. 
Studying online np programs is a brilliant way to expand your knowledge and career and also encourage your personal growth. The courses will give you the ability to work in more advanced nursing roles and positions, helping you achieve your nursing career aims. They provide a flexible, cost-effective, and accessible study option that will give you a high level of education and opportunity.