Social media is full of trending videos. Even our smartphones are full of a lot of raw video that we shot at some even or at random. However, these raw videos are not sharable at social media or other platforms because they are full of unnecessary shots, noises, angle problems, lighting problems, etc.
This calls a desperate need for a fixing tool. Something that can help you cut unimportant parts, remove noise, add background music or audio and merge multiple videos to create one. There are many online tools and software available for such tasks and one that stands out is Joyoshare VidiKit. It is different from other video editing tools because it is not just one tool. Joyoshare VidiKit is a toolkit encapsulating a variety of video cutting, processing, recording, editing and conversion tools. One software that provides an all-in-one solution to your multimedia processing requirements. The good news is that you can now get the 1-month plan of this tool for free, use Coupon code – TECHGYDFREE. The offer is valid only up to 31st March 2021.
Joyoshare VidiKit
Joyoshare VidiKit is an effortless solution to all your multimedia problems. The software provides a range of tools, from recording a video/audio to processing, adding watermarks and editing it.
Joyoshare Vidikit is a must have tool for people who deal with multimedia frequently. It not only saves a lot of time by providing innovative and quick solutions but also gives a professional finishing touch to videos resulting in fine toned, eye catching videos with crystal clear audio. Joyoshare VidiKit is a media cutter, recorder, converter and much more.
Key Features
Like I summarised before, Joyoshare VidiKit is an all-in-one multimedia processing tool. The software is packed with a wide-variety of helpful features. Let us have a quick glance at the key features of Joyoshare VidiKit.
Video & Audio Recording
If you have Joyoshare VidiKit then you can uninstall your other media recording software because this one comes packed with a great recording tool. The toolkit makes you able to capture video of any length without any time limit or watermark.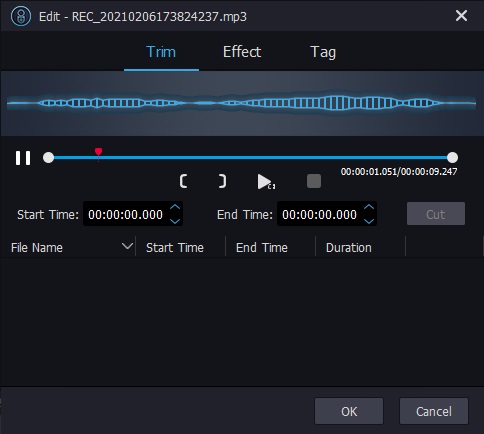 Record screen 1080p/4K at 60fps with no lag. The software will automatically get the sound from your computer or microphone. There are options to show recording, cursers, mouse movements, clicks, etc. Screen recording modes like full screen, custom area and standard area are included.
Video Cutting & Merging
The software helps you cut videos and audios. You can edit video with its inbuild video editor, remove unwanted parts from your videos with high accuracy of up to milliseconds. The real-time preview mode allows you to preview the video before saving the changes. There is absolutely no quality loss in the output file.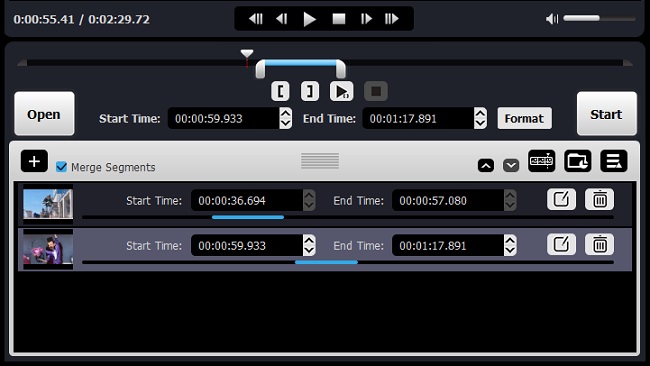 You can also merge trimmed video clips to make a final video. Joyoshare VidiKit supports over 150 video and audio formats. You can also extract audio from the video and adjust parameters like bit rate, codec, sample rate, etc. Other features include cropping, rotating, subtitling, adding audio and watermarking the videos.
Music Recorder
Joyoshare VidiKit can record sound from multiple sources. It can grab audio from microphones, system sound card, or other external input devices.
The software has an in-built ID3 tag identifier and editor to help you identify and fix the ID tags of the audio files. This makes it easier to manage your music files. You can also edit the music files – cut unwanted parts, apply effects to the recorded files, use equalizer sounds post-processing to enrich the recordings.
Video & Audio Conversion
Yes, Joyoshare VidiKit also works as a multimedia converter. You can convert your audio and video files to over 150 formats and 100+ presets for popular devices. It can even remove protection and rip your DVDs. The toolkit works at 60X conversion speed.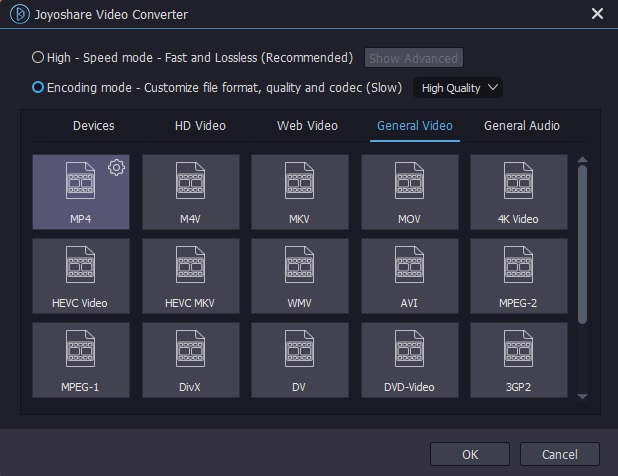 With the batch processing feature, convert multiple files at once. 100% output quality is preserved.
Freeware
Other than the key features, there are some really useful freeware included in the software as noted below –
JoyoPlayer – Media player for all your media files.
HEIC Converter – Convert HEIC to PNG, JPG, GIF, etc.
Live Photo Converter – Convert special live photos to JPG.
Other features of the software include Video Repair, Video Compressor and Watermark Wizard.
Pricing & Availability
Joyoshare VidiKit is available for both Windows and Mac platforms. You can get 100% off on the 1-month plan using the coupon code – TECHGYDFREE , offer valid up to 31st March 2021.

Joyoshare also provides a 30-day refund guarantee in case the software does not work up to your expectations. If you choose to keep the software then the company will also provide you with free lifetime upgrades. In case, you get stuck anywhere then reach out to their customer support, they are real quick.
Final Words
Joyoshare VidiKit has proven itself to be a really time saving tool for me. It is my go to tool every time I need to record and process a video. This one toolkit replaces the several other software like you dont need a separeate video recorder now or a video editor or a video converter anymore. Being able to do everything on one platform saves a lot of time.
I would just say that Joyoshare VidiKit comes with an inbuild video recorder that can record your videos without any time lag, can cut/trim/edit your video, can convert it to hundreds of video formats at 60X speed, capture and record computer generated music and even edit the recordings. So, if these are your frequent requirements then download the free trial of Joyoshare Vidikit and if you like its performance then go for the very reasoably priced subscription plans because it is totally worth it.