Finding the best cordless vacuum cleaners is no easy feat — and that being said and done, we are just at the start of our mission to help you find the perfect fit for your household from a list of the top ten cordless vacuum cleaners. Normal vacuum cleaners can be a lot of work specially if you are in a hurry and you have people coming over. Now, if you're here already — you already know how getting the right vacuum cleaner can reduce your work, elevate your living space and transform your cleaning routine so that you can finally rest with peace.
Having cordless vacuum cleaners is essential — because it makes your job 100 percent easier, more convenient and hassle-free.
Cleaning with a cord sticking out can be a pain, in places we might have to beep on this article! Hence, let's just get to the top 10 cordless vacuum cleaners:
The reason Dyson V7 Motorhead features right at the top of our list of recommendations is simply because of its utility and affordability, combined into one! For this price, you wouldn't get another cordless vacuum cleaner that would do its job so well — it is the best when it comes to cleaning rugs that are thick and getting rid of debris that is clingier than usual.
It has extra battery life — and also gives you some extra cleaning power with additional tools and you can often find it on sale. Isn't that amazing?
A power to reckon with in the stream of cordless vacuum cleaners, this Dyson variant leaves all of it contemporaries behind for two special features: it has an LCD screen on its back and supports automatic suction adjustment. The LCD screen gives you a heads-up on how much battery is still left so that it never leaves you dry when you're in the midst of those deep-cleaning sessions!
And, the automatic suction adjustment allows it to increase or decrease its suction, depending upon the surface — which is a great help when it comes to not damaging your floors!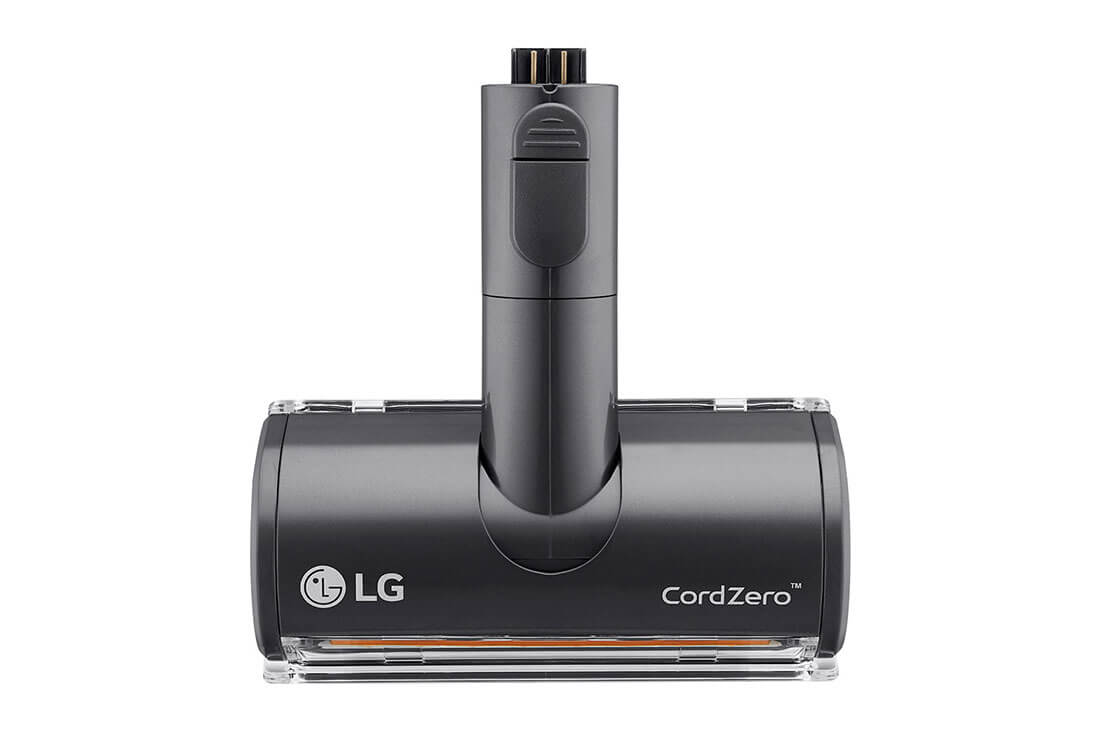 It is the best easy-to-use cordless vacuum cleaner out there — and I mean, why not? It is pretty much free-standing so that you have the ease of charging it anywhere you prefer. It also comes with two removable batteries which can give you an additional 16 minutes of cleaning time if you're ever on a spree, and the charge does not seem to be in your favour.
It allows powerful suction and has a telescopic wand that allows quick adjustments. It has better battery life and easy storability than a lot of the market-best.
When we talk about Tineco, we're talking not just about any cordless vacuum cleaner, but one that is pretty unique, owing to its functionality! Its user interface not only lets you know how much battery life is remaining but also how much of the floor is clean and the amount of suction being used/ needed.
YES — it actually has all these features which can turn cleaning from a chore to an easy job! Powerful suction and easy cleaning are things it would prioritize upon — and you also get to have the cool tech back home!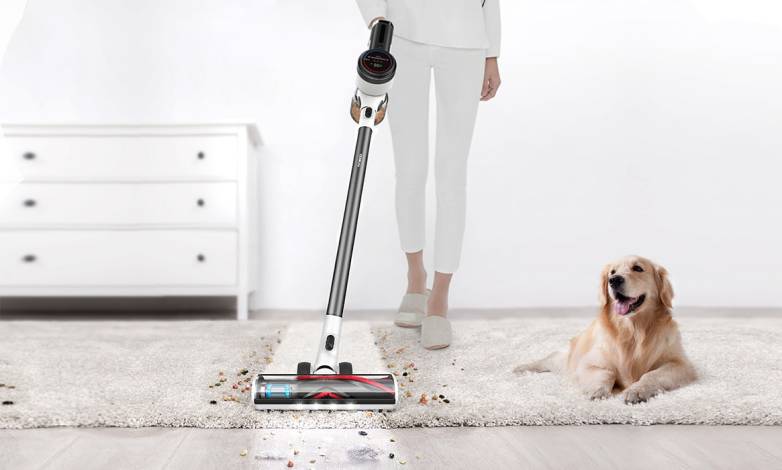 They have been around for a while — and we have to admit that our favourite cordless vacuum cleaners are from them. You can use the Quick Clean for bare floors, and the additional brush head for cleaning carpets. Need an extra reach to get to those corners? It has a telescopic arm that will let you flex your arms!
It is a little heavier, but has a good battery life and can definitely be considered a value for money.
Known for durability and premium comfort, this cordless vacuum cleaner has a convertible design that's so innovative that it makes it a very comfortable vacuum cleaner to use, but also a powerful one!
Most buyers of vacuum cleaners have a complaint that cordless vacuum cleaners are not durable — this cordless vacuum cleaner is here to do away with that accusation and make life and living easier. It has two different body styles and you can choose between them, and arrange them without any tools. Cleaning performance is incredible and it works wonders on bare floors.
Another budget pick for our list of top cordless vacuum cleaners, Hoover Link is comfortable to easy, durable and great for easy cleaning jobs! Looking for one with quick clean-ups? Don't have a lot of rugs to clean or pet hair to vacuum? Consider this the best value for money, then!
This has been around for a decade and has earned itself a good track record of durability so you know you're making a smart investment with this one.
Well, the thing about this one is it is incredibly lightweight for a cordless vacuum cleaner. Besides, it is so versatile that it is a great help for cleaning up messes in no time. And, as it is lightweight, it is extremely easy to hold and work with, which is a bonus!
It has three added attachments: a motorized brush known for cleaning stairs and floors, an LED light that illuminates dark places to offer easy cleaning and an all-purpose cleaning brush that can help you just about anywhere!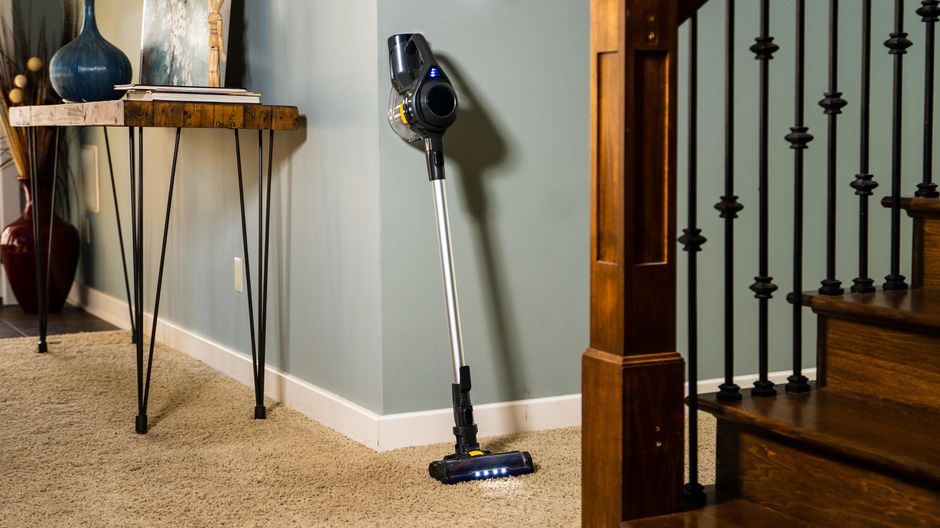 It supports high-power suction, and you can just switch on the vacuum and not hold the trigger to get it working. With all these brilliant features, this is a must-have.
The thing about handheld cordless vacuum cleaners is it allows you great flexibility so that you can get to the tight corners in no time, and clean up small messes!
It is super simple to use and has impressive suction power and it comes with a washable filter, that's all plastic, and can be cleaned and rinsed in seconds!
If we told you this guy right here weighed less than a gallon of milk, would you believe us? Well, you better — because it weighs only 3.2 pounds! Besides being incredibly lightweight, it is comfortable to use and offers solid performance.
As the name goes, it has a blaze 3-in-1 that can easily convert to a supercharged tool that goes for those cobwebs in the corners or a handheld vacuum cleaner. It is multi-purpose and can be used in numerous configurations.
---
Here are our recommendations for the top 10 cordless vacuum cleaners – why trust us? We've used most of the variants here and speak from experience and not mere hearsay. Before making the final plunge, access your needs and then venture to buy a model that suits you best.