Everyone writes — but do they proofread? The fine line between brilliant writing and not-so-brilliant work can be proofreading, and that is just putting it lightly.
Everyone writes — whether it is their academic papers, official emails, blogs, Facebook posts, tweets, or their grocery lists. But, in a world where everyone writes, how to make sure your writing stands out from the rest, especially if you are a professional writer? We were probably in school when we were told repeatedly to revise our exam papers before turning them in, and in adulthood, you level up to editing and proofreading and realize you're always one step away from your best writing if you're not going that extra mile.
The need for proofreading is crucial — one that cannot be denied, or declined. However, you might come at me, asking who even has the time, anymore? Well, point taken!
That's where online proofreading services come in and well, truth be told, they are lifesavers on a rough night when you're chasing your deadline and your eyelids won't cooperate! You can rely on these guys, but not all of them, though — for obvious reasons. Hence, we have sorted the top 10 proofreading services that are reliable and professional when it comes to delivering what they promised:
1. Grammarly
You have to be living under a rock — if you have not come across this gem of an online proofreader. Claiming to be world's best, it is one robust online proofreader that can also be enabled on Microsoft Word, or your email or your WordPress blog! Besides these smart integrations, they are extremely proficient for being an automated proofreader.
Grammarly has a basic free version available to all and if you want more premium services, you can switch to their premium service! It is more than a proofreader — it is a tool that helps enhance your vocabulary, does writing style checks which are also genre-specific, and conducts critical grammar and spelling checks. It also detects plagiarism and helps you correct yourself if you are using a word too many times, or using the wrong word.
2. Ginger
Well, we can't help it if all the online proofreading services that start with G — are the OGs in the market! Ginger is another automated online proofreading service that is excellent and known for making your content more readable and attractive. The finished product is just perfect — they remove punctuation errors, grammar mistakes and correct spellings! There's a built-in dictionary with an automated translator, and it is a lightweight application that works on browsers and Microsoft Word variants!
3. Google Docs
This might come as a surprise to many. Well, yes — you sure use Google Docs for all that writing, but did you not realize how relevant and useful its built-in proofreading service was? Well, let us tell you then — it is effective in removing unwanted errors and allows you to make your content more attractive and enjoyable by allowing you to add things like templates, images, ludic chart diagrams and you can also use their thesaurus if your brain cells overdosed on coffee can no longer think of newer words.
4. Reverso
Finally, an entry on our list that does not start with G — well, don't worry there'll be more. Reverso is special when it comes to online proofreading services because it does not just work with English as a language. It supports various languages, like, Spanish, German, Russian, Italian, Japanese and Arabic.
It also has effective translation services that are constantly evolving — and being made better by millions of users. Automatic spelling checks, and punctuation checks, are a given! Another advantage that this provides is you can improve your pronunciation by listening to their original speakers reading out the texts.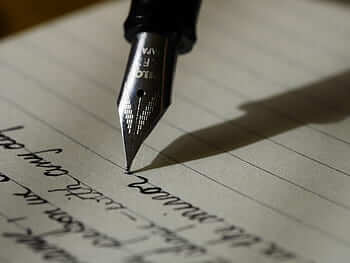 5. Hemingway Editor
Taken after the prominent author Ernest Hemingway who was known for simple and direct prose, Hemingway Editor is a proofreading service that helps you write clearly and boldly. Ernest Hemingway got the Nobel Prize in Literature in 1954 and his unadorned prose and direct writing style were singled out as one of his best qualities. Say goodbye to those lengthy, complex, ambiguous texts — with Hemingway Editor.
It will identify problematic areas by colour-coding them, isn't that interesting? It gives big picture feedback and helps you better your writing style — but unfortunately has no spelling checks! It will check for overcomplicated word usage, run-on sentences and things that can make your writing appear sloppy and dull. It has a desktop application as well as a mobile one — but no browser extensions as such!
6. ProWritingAid
As the title suggests, this online proofreading service gets straight to the point. ProWritingAid ensures brilliant writing by catching complex errors such as passive voice, repetitiveness, use of jargon and incomplete sentences or too long ones. It has a plagiarism detector too and provides in-depth reports for errors and corrections. It is compatible with Google Docs, Microsoft Word, and all other browsers.
Another powerful tool to check for plagiarism in your articles and to proofread them. This service will help you find out the spelling and grammatical mistakes. It will also provide feedback on your paper like vocabulary usage, sentence length and variability, phrases to avoid, readability statistics, analysis of sentence beginnings, etc. It will also help you build your vocabulary.
Well — without beating around the bush, this goes straight to the source and helps you correct spellings and punctuation errors by colour-coding them. There's no browser extension available, yet and you have to go paste the text on their website. But, it is free, effective and is known for excellent proofreading.
9. WhiteSmoke
Another known proofreading service that is known for effective correction and works as a styling aid, WhiteSmoke has a built-in plagiarism checker and is compatible with browsers and smartphones. There's a premium version available with finer features for the professional author in you.
10. Perfect It
Isn't proofreading an attempt to perfect it (your writing)? Well, the answer is yes — and PerfectIt ensures advanced checks on your work by going beyond spelling checks. Perfect It focuses on the consistency of your work, use of abbreviations and punctuations, proper hyphenation and so on. Besides intelligent proofreading, it will also adhere to your house style guide.
So, these were the top ten proofreading services in the market. Well, they have been around for a while, and users have testified that they are reliable and they do thorough and intelligent proofreading. Mostly, all of them have premium versions, in case you need advanced services.