Fax services are old technology, but not obsolete yet because of medical and related regulatory industries. The need to fax still exists. However, investing in fax machinery is costly and cumbersome. You can opt for more streamlined online fax services which add comfort, convenience and ease of use to your daily lifestyle.
Though fax machines have gone digital, too, like an email, and can be sent from the computer, it is alright if you're left wondering how to send fax online reliably and quickly without having a fax machine or a telephone. Not all services are free in the market, or reliable. Here are the top 15 free fax services you can try online. Using any of these online fax services you can send a fax from your computer using the internet.
If you're looking for the best affordable online free fax service, this is a brilliant option. Not only is it a low-cost solution, but also it offers a wide host of services and products beneficial in live chat software, team collaboration, phone services and business communication. Get the incoming faxes delivered right to the inbox you choose, and you can receive tax alerts for whenever you receive a new fax. If you had an old fax number, you can retain that number and use it via your tablet, smartphone or computer.
2.

Metro Fax

free fax service
Known as one of the most reputed and popular free fax services, Metro Fax is very simplistic and a great choice for businesses of all shapes and sizes. Its low pricing is also one of the major reasons of its popularity and prominence in the market. It is brilliantly flexible, has no setup or cancellation fees involved, and literally has the least commitment requirements. It allows you to fax multiple recipients at once, and you can also fax internationally to more than a total of 170 countries.
Metrofax also supports a mobile app that provides you with the comfort and convenience to fax from anywhere anytime. If you had an old fax number, you can transfer and use that number for your present work related purposes. Metrofax provides you complete control over your fax account, by giving you access to a web-based admin console where you manage settings and permissions related to your account.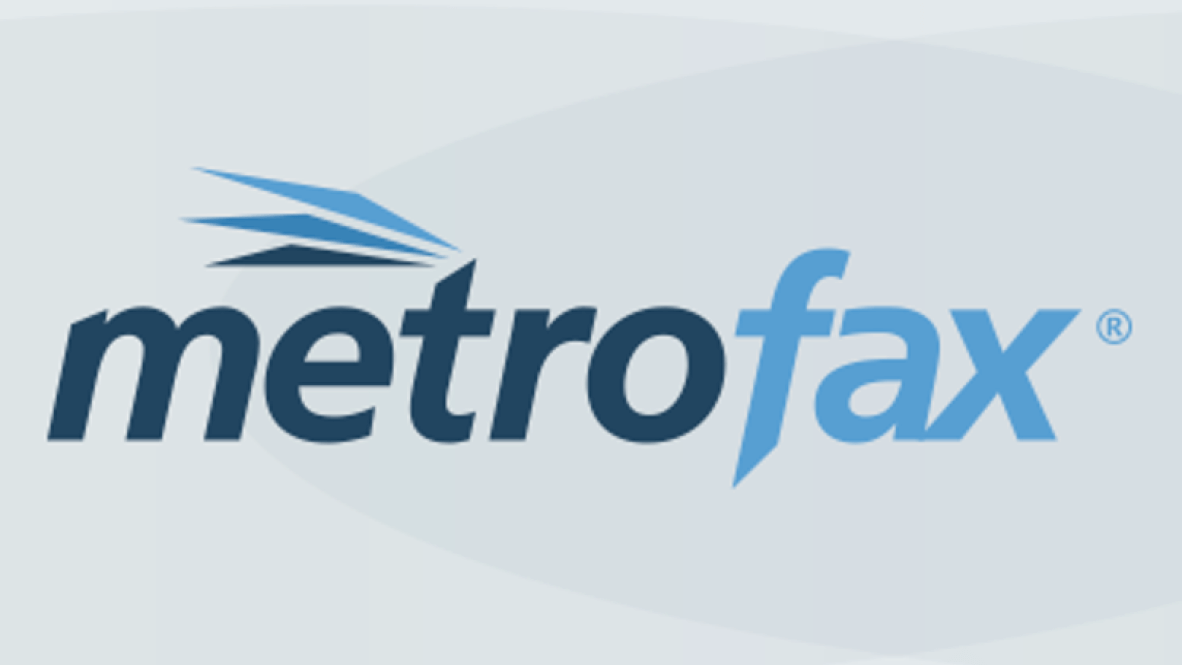 This free fax service has more than a million users across the world. It is reliable and secure and allows individuals to send fax internationally to over 180 countries. Their services are robust and they come with numerous features, like, online signatures, extension dialing, mass faxing, scheduled faxing and integrated phonebook. You can port your old number to present services like Fax.Plus for free. If you need additional toll-free or local numbers, they also provide those.
4.

eFax

online fax service
eFax is another free fax service that is trusted by million users in the world, and it requires no fax machine. For anyone it is extremely easy and convenient to send and receive faxes, via personal devices, like a computer, a tablet or a smartphone. Once you sign up at eFax, faxes can be sent and received in a matter of minutes. Local, international and toll-free fax numbers are also provided by them for your business and personal uses.
If you're on the look-out for a free fax service that is the industry leader in business communications, and handles high volume faxing, RingCentral should be on your fingertips. They provide modern solutions in replacement to outdated fax machinery, and ensure maximum security by using encryption protocols, and proper security policies.
Once you sign up, you can begin faxing immediately and also send them to multiple recipients at the same time, without delay. With this, you can access detailed fax records, design custom cover sheets and attach files as and when required. They also have another premium plan that incorporates video, faxing, and phone services into one dynamic service, that's easy to use. With this, you can add additional numbers and vanity numbers to your fax plan.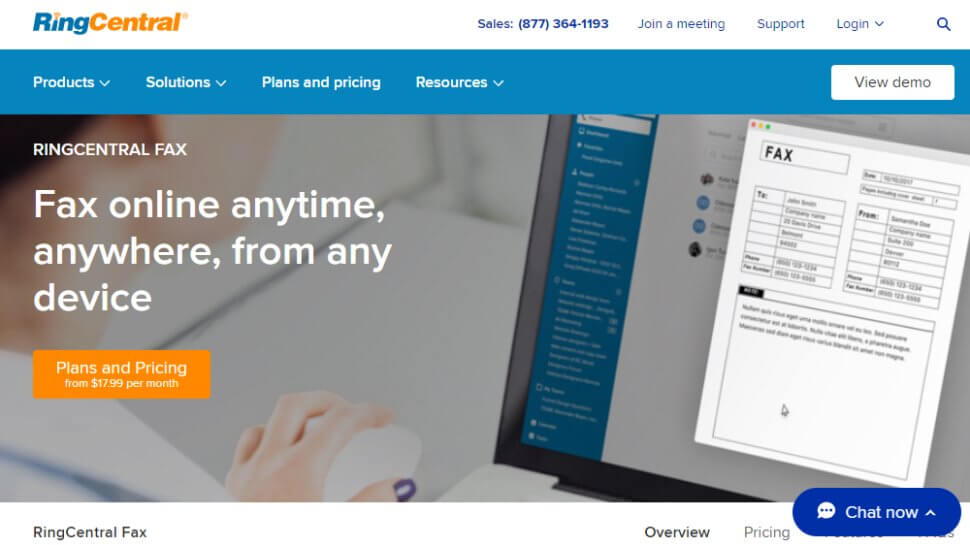 6.

SRFax

fax service online
Transmitting sensitive information and critical data including patient records requires a high level of security, hence most medical settings and ambulatory facilities prepare SRFax for it is known for providing top-notch facilities and maximum safety. To ensure the best safety and security to their users, they provide hardware safeguards, organizational safeguards, backups, authentication and robust application security. You can also use your account to delete fax data once it has been, automatically.
7.

mFax

free fax service
mFax is a free fax service known for its robust performance. It provides you with the opportunity to fax from a number of devices, including a physical fax machine. The only consideration is that your device must be internet-enabled to provide online services. You can print to fax, email to fax, fax API, FaxBridge, or use a web browser for your innovative features. In the category of free fax services, mFax provides you with the best interface. Their plans allow you to accommodate teams that has multiple users. They have both per-user and multi-user plans available for users.
8.

MyFax

fax service
If you're someone who does not need a free fax service for business, but individual use, you could consider MyFax as it made for a home office environment. If you prefer a professional free fax service but don't want to be charged for extra features that you won't need or use, this is an excellent choice. This is a more cost-effective solution for using, rather than investing in a fax machine for your home. They have a very easy set-up, and with their smooth interface, sending and receiving faxes is very convenient. You're not withheld under any long-term contracts, or restrictions, and you can cancel their services whenever you no longer require them.
9.

HelloFax

fax service online
A free fax service with great user experience, and good value in the market is HelloFax. They also have a built-in editor, which makes it very easy and convenient to deal with attachments. Once they add a dedicated mobile app for their online fax services, they would be invincible in the market with their powerful and robust solutions. It supports digital signatures, has cloud storage integration options, and converts existing fax numbers and make them ready for use. It sends higher quality faxes, and is more reliable and consistent with its high performance.
10.

FaxZero

Online fax service
The completely free fax service around the world for sending and receiving faxes is FaxZero, where you can send up to 5 faxes a day with more than 3 pages and a cover letter. The total daily page limit is 25 pages. Their grayscale representation is considerably of good quality, and they provide high quality faxing. It allows you to send faxes internationally without any additional charges.
Another popular player in the free fax services market is Fax.Burner, as they specialize in mobile faxing for their users. Whether it is Android or iOS, you can send free faxes internationally using this option. Their browser interface is available for you to see the faxes you have received, and they offer a generous amount of free receiving pages every day. The limit is 25 per month, and 5 for sending. PDF and TIFF files are supported by Fax.Burner which makes it a little limited, or else it is a good alternative in the market, reliable and secure.
12.

PamFax

fax service
Free fax services are good, but expire after a while, and instead of taking up a monthly or annual plan, why not opt for a plan that makes you pay per fax you generate? PamFax is designed to do solely this. They allow you to send three free faxes, and then you've to pay a flat rate of 11¢ per flat, after that. The user experience is average, and the quality of the faxes is worth the price.
13.

Fax Robot

online fax service
Another prominent name in the free fax services industry is of Fax Robot that allows you to pay as you go. They transmit faxes high quality and ensure that the user experience is smooth and hassle-free for an average user who cannot afford to spend a lot of time on faxing. You'd like to fax and get on with the rest of your day! This is perfect for individuals who have to send a quick free personal fax for personal or professional reasons.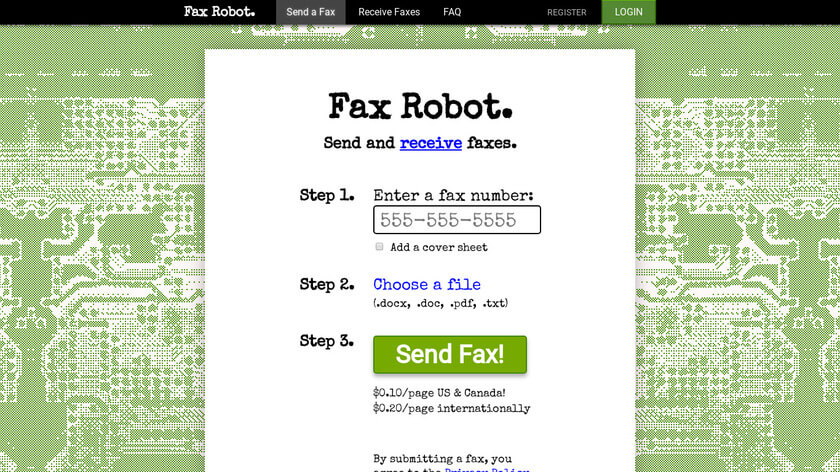 14.

WiseFax

online fax service
The thing that sets Wisefax apart from the rest in the free fax services industry is their setup that allows you to send an outbound fax as fast as possible. And, you can do this without having an account. Many professional businesses use and prioritize this for the convenience it comes with. They have more of a dollar per page fee, but provide no cloud storage integrations.
15.

GotFreeFax

online fax service
Do you not prefer ads on the cover page? GotFreeFax is the perfect modern solution for you in the free fax service industry. Not only does it not place any ads, but also it refrains from adding any branding to your fax. This allows you to send faxes anywhere to the U.S or Canada, but there is no fax receiving facility yet. They allow two free faxes on a daily basis, where you can send up to three pages each time. Their priority delivery and encryption methods are also innovative features that are hugely beneficial for the regular business professional.
These are some of the best free fax services online that you can use to send a few faxes. For sending regular fax you might need to create an account at these online fax services.