Are you are Marvel Fan or DC? Doesn't matter which universe you pick, you would watch movies of both the franchise. We love superheros. I bet your shelf is full of superhero action figures, games and you want to attend the comic-con every year.
For all the superhero fanclub members, WinX DVD has introduced a very interesting and exciting event. Vote for your favorite upcoming superhero movie and get free WinX DVD Ripper license along with a chance of winning prizes valued $2000 including PS5, Ironman helmet, free WinX DVD Ripper, Funko-pops, Action figure and more!
How to enter in the event
To enter in the event the official event page of WinX DVD. You will see a popup with the highlights of the event and the prizes.
Enter your email id to get started and to receive the gifts.
You have to vote for the best upcoming superhero movies. The upcoming superhero movies are listed on the page, you just have to select the one you are rooting for.
The New Mutants
Wonder Woman 1984
Black Widow
Thor: Love and Thunder
The Batman
Doctor Strange into the multiverse of madness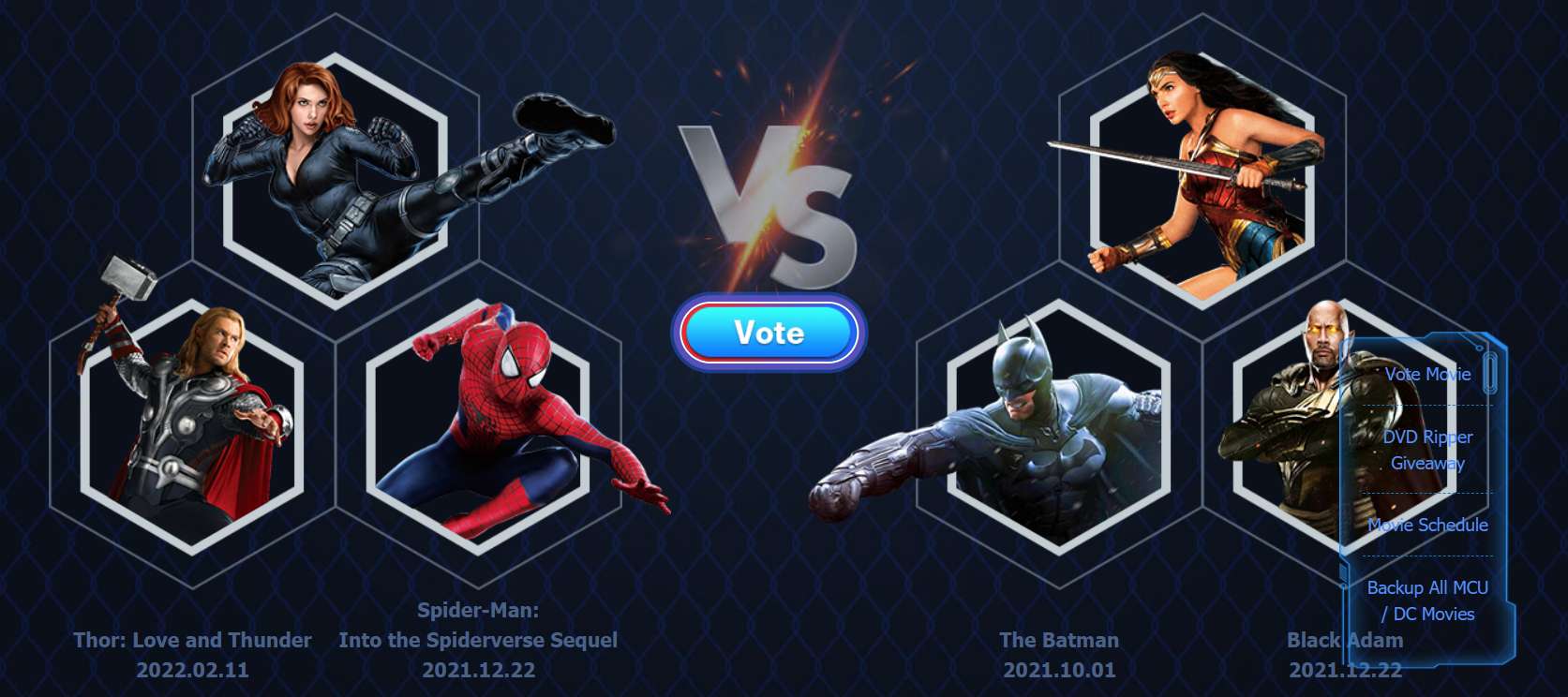 Once you select and vote for your favorite upcoming superhero movie, your entry will be registered.
You will get free license of the famous WinX DVD Ripper Platinum that can help you rip a full DVD to MP4 in less than 5 minutes. With this software you can rip and create backups of all your favorite superhero movies. We will look a the key features of WinX DVD Ripper Platinum later in this article. To win the other prizes and sweepstakes, share your vote on Facebook to get more points.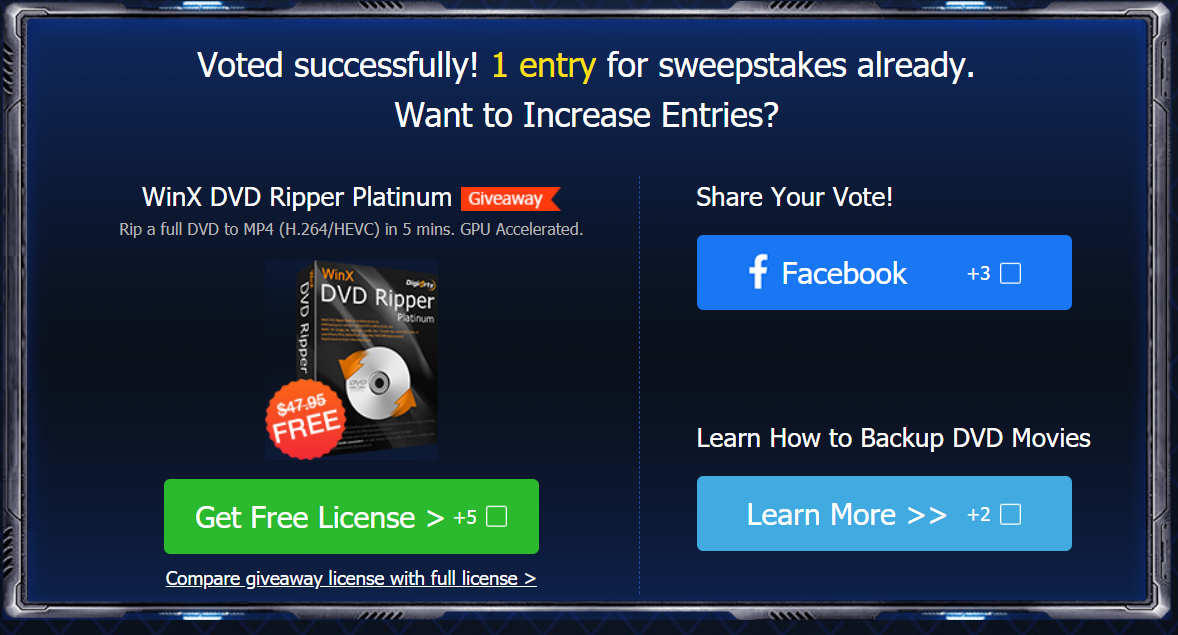 Wasn't that really exciting? Getting to choose your favorite upcoming superhero movie and winning amazing prizes. It takes the cake.
WinX DVD Platinum – DVD Ripper Software
WinX DVD Platinum is a software capable of ripping any DVD without compromising its quality within 5 minutes. You can create a backup of al your DVDs with best speed, quality and size. The software uses hardware acceleration and is up to 47X faster than its competitors.
Let us look into the key features of WinX DVD Platinum –
Rip any kind of DVD
WinX DVD Platinum is able to rip even the damaged DVDs. It will accept any kind of regional, homemade or old DVDs. Rip the 99-title DVD, non-standard DVD, TV series DVD, or the upcoming superhero movies DVD with WinX DVD Platinum at fast speed while preserving the quality.
Wide range of formats
You can rip the DVDs to any of the popular video format. The software supports more than 350 video formats including MP4, FLV, AVI, QT, MOV, H.264, M4V, etc.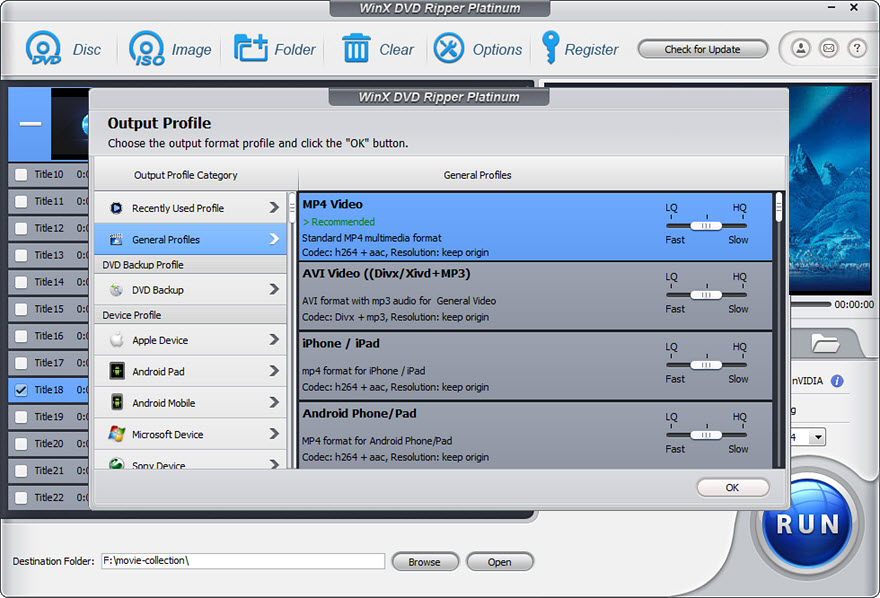 Rip DVDs directly to any I/O device
WinX DVD Platinum lets you save the ripped and converted DVD directly to hard drive, NAS, Plex server, Roku, etc. and play on TV, PC, iPhone, iPad, Android, Xbox, PlayStation and more devices.
You can even clone the entire DVDs to create ISO files and DVD folders.
Hardware acceleration
DVD ripping process is usually slow and may take a long time but WinX DVD Platinum uses level-3 CPU acceleration technology to rip the DVDs a ultra-fast speed. It can convert a full DVD to MP4 in as low as 5 minutes of time. It can work in the background while you manage your other tasks on the computer.
DVD Editing
Other than ripping the DVDs and creating backups, WinX DVD Platinum is widely used for editing the DVDs. The software allows you to edit the DVDs with just a few clicks. You can cut, merge, crop video, add subtitles, and adjust parameters.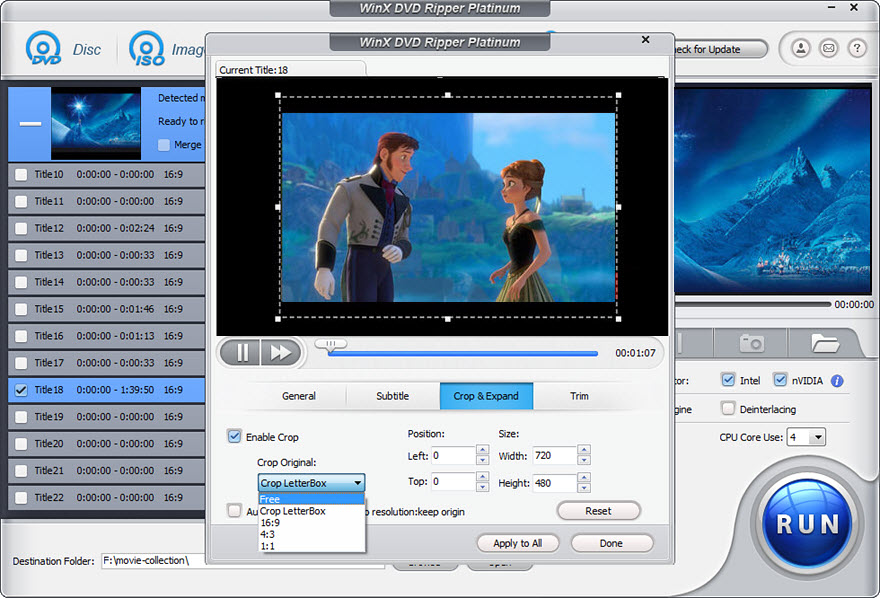 Tech support and moneyback guarantee
WinX DVD Platinum provides 24 x 7 tech support to help its customers. You will also keep getting a lifetime upgrade of the software so that you won't have to pay for them. Also, in case the software does not live up to the mark you also have the option to go for 30-day money-back guarantee.
Price and Availability
You can get WinX DVD Platinum for free by entering the upcoming superhero movie contest as mentioned above. This free version provides many key features of the software however some features like ripping newly released movies with copy protection, boosting ripping speed, lifetime free upgrades, 24 x 7 tech support, etc are available in the paid version. So, if you wish you may get the paid version at a discounted price of $29.95 ($59.95) for a limited time.
Final words
WinX DVD keeps organizing many interesting events and giveaways. You may like their Facebook page to get updates on the latest deals and giveaways. Enter the event now to get a free license of WinX DVD Platinum and to win prizes up to $2000.
WinX DVD Platinum is a must-have tool for all the movie buffs out there. The software is very popular and efficient. You can easily rip any kind of DVD, even the damaged ones to digitize its content and create a high-quality backup of the videos.