Are you going to start a YouTube channel? Are you planning to create an online course with video tutorials? Do you need to capture your screen for any kind of presentation? If yes, then you need a professional screen recorder tool.
Sure, there are many ways to record a screen but it is important that your videos look professional and have that vibe that attracts more audiences. Recently, I found myself in the need of recording my computer screen for a presentation. I checked several screen recording tools but some were too hard to use and some others were just too pricey. Fortunately, I landed upon VideoSolo Screen Recorder – a screen recording tool that helped me achieve the level of perfection needed for my project. The software not only helps in capturing the screen but also helps you take perfect snapshots of a particular area and record audio with the microphone simultaneously.
VideoSolo Screen Recorder – A Powerful Screen Recorder
VideoSolo Screen Recorder is a powerful and very efficient tool to capture audio and video of the screen for creating how-to videos or tutorials. The software is available for both Mac and Windows systems. Not only for tutorials but VideoSolo Screen Recorder enables to you record Skype conversations, online videos, gameplays, and demonstrations in very high quality.
The tool also allows you to save and export the audio/video in multiple formats as suitable to you. In case you get stuck somewhere, you can get support from there tech team who are available 24 hours.
Key Features of VideoSolo Screen Recorder
Let us go through the key features provided with the VideoSolo Screen Recorder software.
Create Video Tutorial
VideoSolo Screen Recorder helps you create detailed tutorials for sharing on social media platforms, YouTube channels, Udemy, etc. You can highlight the mouse cursor and movements, make drawing, and add annotations for better representation and understanding. You can also take screenshots of parts of your screen.
If you wish you can also record audio independently in high-quality. Record the sound from your microphone easily. This mostly helps when you need to add oral explanations to your video tutorials.
Record Online Video
With this feature, you can record the online videos, classes, or lectures. This feature will greatly help when you are watching the videos on a website that does not allow the download feature. You can simply record those videos with VideoSolo Screen Recorder.
Record Audio
VideoSolo Screen Recorder not just helps you create the videos but also enables you to record audio independently. You can later use this audio add as a background narration for the video. This feature also helps you create powerful podcasts with high quality audio recording. The tool also lets you record internet radio. There is quick access provided to all the recorded audio and video files through the software.
Screencast Webcam Video
Screencast allows you to record webcam videos when you are having online video chats with your colleagues or your loved ones. This helps you record all your meetings and online presentations for later reference.
Record Gameplay
Do you like to play online games? Would you like to share your gameplays with your friends on social media?
VideoSolo Screen Recorder can help you attain that. Record your gameplays with audio in high-quality and upload them on your social channels.
How to use VideoSolo Screen Recorder to Capture Screen
Firstly, download VideoSolo Screen Recorder for your system. After that, launch the software on your system and follow these steps.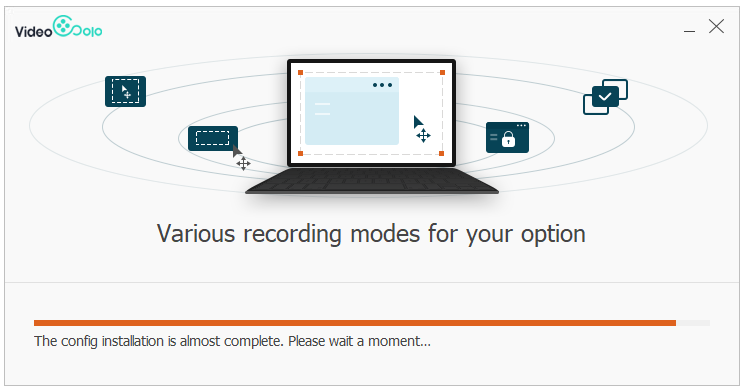 Step 1: You will see the following options on your screen – Video Recorder, Audio Recorder, Screen Capture, More. Choose the one that you would like to proceed with. Make sure your webcam and microphone are well connected.

Step 2: Now, if you click on Video Recorder, you will see the following options. This helps you adjust the audio levels, resolution, screen size and other aspects of the video. The button 'Full' means full screen will be captured. You can also customize it with the 'Custom' button.
Once all the parameters are set, click on the 'Rec' button to start recording.

Step 3: Start recording the screen. At this point you can select the record length, adjust the volume, you can create effects with arrow, draw a rectangle or circle, write text, etc. There are so many editing options like editing brush, pencil, airbrush, and eraser.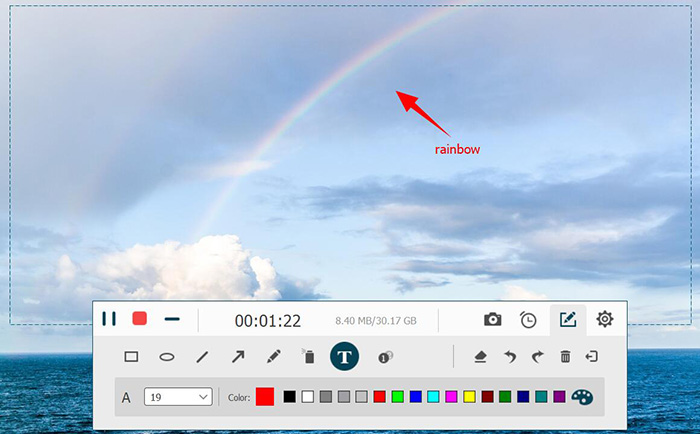 Step 4: Once you are done recording the video stop and save the recording. You can also preview the recording.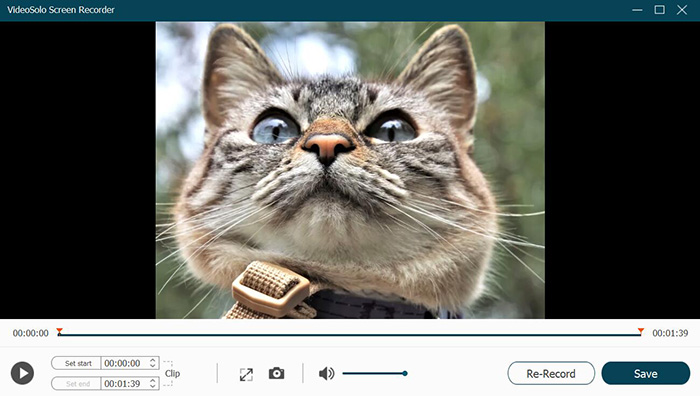 Availability and Pricing
Along with all the premium features, VideoSolo Screen Recorder provides free life-time tech support and a 30-day money-back guarantee.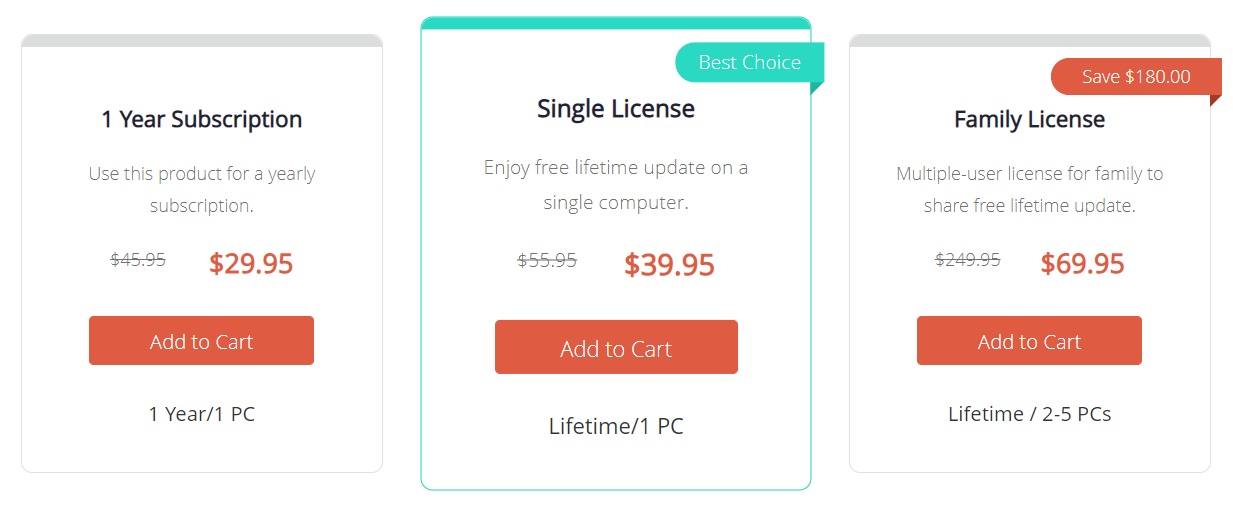 Conclusion
VideoSolo Screen Recorder is a very efficient tool for video and audio recording needs. You can record the videos, record audios independently or simultaneously, and save the output in high-resolution. The screencast feature allows you to record your webcam live video when you are having a Skype chat with family, friends or work. If you love playing games then you can also record the gameplays to upload on your YouTube channel or other social media platforms. The premium versions are available at highly reasonable prices.