If you have not been living under a rock, you would know that curved monitors are the new generation display units in town, and they're popular and prominent for a lot of good reasons. As the name goes, the display unit comes, curved, so the display screen is not flat. The curved shape gives a wider viewing angle, which contributes to an overall better viewing experience for everyone, especially gamers and multi-monitor users.
To elaborate, individuals who are in the field of graphics designing, video editing or coloring, they benefit more from the curved monitors, as it allows them to focus on every little detail. A curved monitor is also better for your eyes, as it provides the least distortion and blurriness is a distant reality with these monitors. Flat screen monitors often tend to get blurry around the edges.
Must visit: Top 10 Task Manager apps for Mac computers
As they come with the latest technology of Vertical Aligned (VA) panels, they are great with screen adjustments you might need. Now, it might not be an easy task to choose a curved monitor, as there are multiple aspects you need to be careful about. In this article, we've identified our top 10 curved monitor picks for 2020: 
Samsung CF791 Curved Monitor
Being a full curved monitor with a wide viewing angle, you get a total immersive experience, thanks to the 1500R curvature. This Samsung monitor is 34 inches, in size, and is known for its brilliant pixel density and image details. It offers excellent cinematic beauty, and incredible gaming experience for one and all. What makes it more popular is its unmatched design, sophistication, with a bezel-less screen. Besides, it comes with an anti-glare panel, that offers unobstructed view entirely, and its tilt height is adjustable.
It has high screen resolution, built-in speakers, and multiple ports, with a unique game mode designed for gamers. You can connect two input sources at once, and hence this curved monitor is suited for multitasking, at many levels. 
LG 38UC99 Curved Monitor
38 inches in size, this LG curved monitor has an aspect ratio of 21:9, that is exceptional and ideal for photographers, creative professionals and designers. It has brilliant picture quality with numerous striking features, like, 99 percent of RBG coverage that allows natural and ideal color reproduction, one screen control that provides easy access, and screen split facilities for multitasking, besides four different PIP choices. Get the feel of advanced graphics with this curved monitor, as it comes with 3840×1600 pixel quality.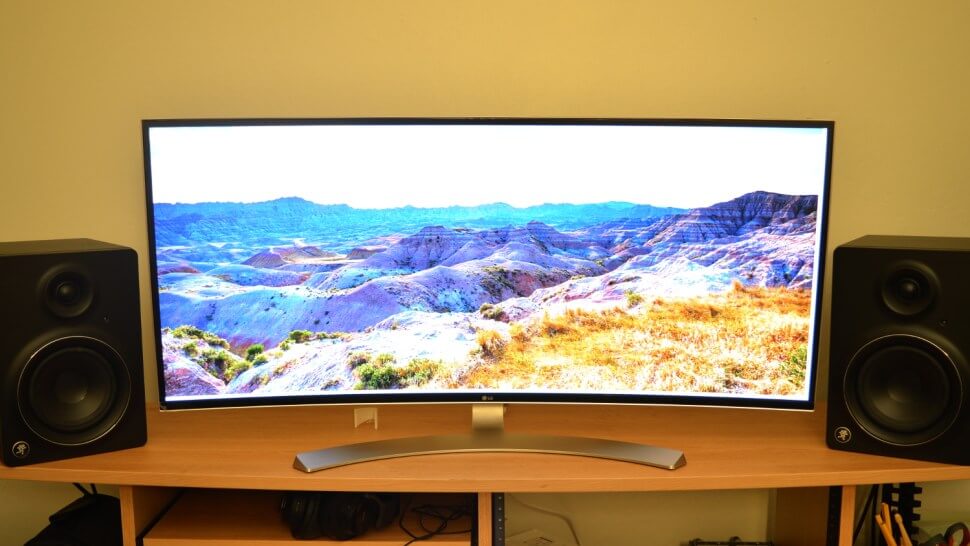 BENQ EX3501R Curved Monitor
If you want an exquisite tailor-made experience for innovative features and excellent viewing, this BenQ curved monitor should make the cut for you. It comes with hyper-realistic video quality, and HDR technology, and that is saying a lot about a gaming monitor. Enjoy optimal viewing experience, marvelous performance, a cinematic ratio of 21:9 with high resolution that changes the viewing experience for you, altogether. AMD Freesync is available for gamers, that allows you to eliminate chances of interruption in gaming experience with this curved monitor.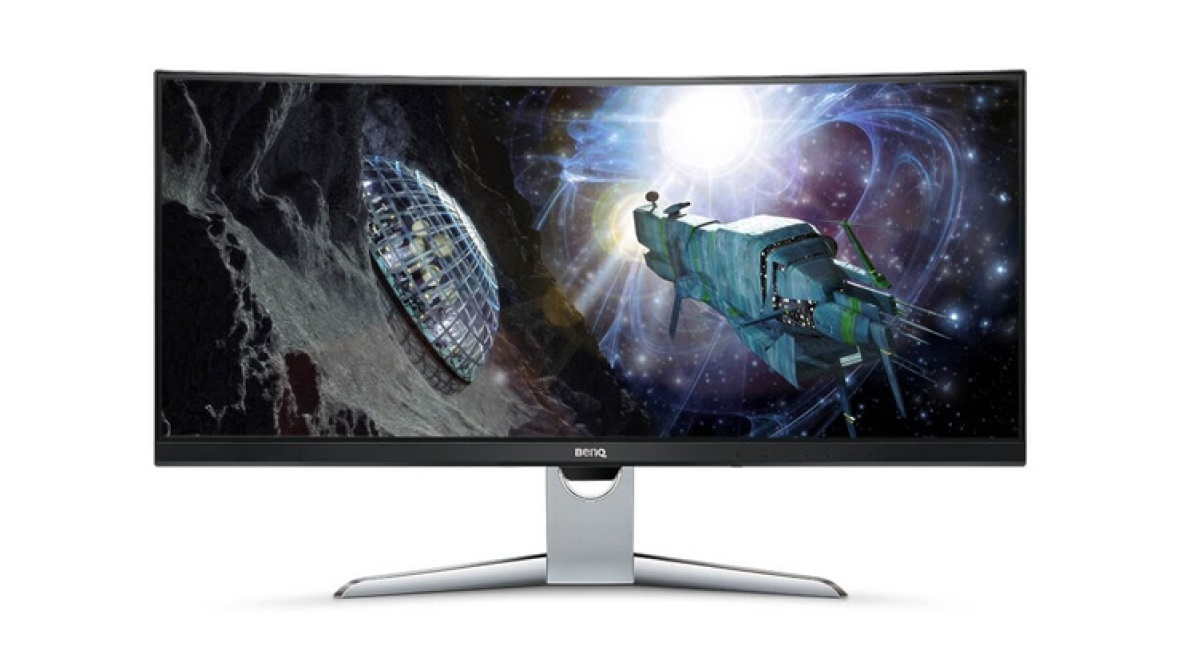 MSI Optix MPG27CQ Curved Monitor
This MSI curved monitor comes with 27 inch VA display for optimal viewing experience, and has 36 percent more screen to body ratio. To explain, it means, it has amazingly narrow bezels, so that you can have the most of the immersive experience, with a multi-monitor 180 setup. 1800R curvature makes it especially suited to intense gaming sessions, and comes with FreeSync technology, hence tailoring a smooth gaming experience without interruptions and interferences. This curved monitor has anti-flicker technology, and 144 Hz refresh rate.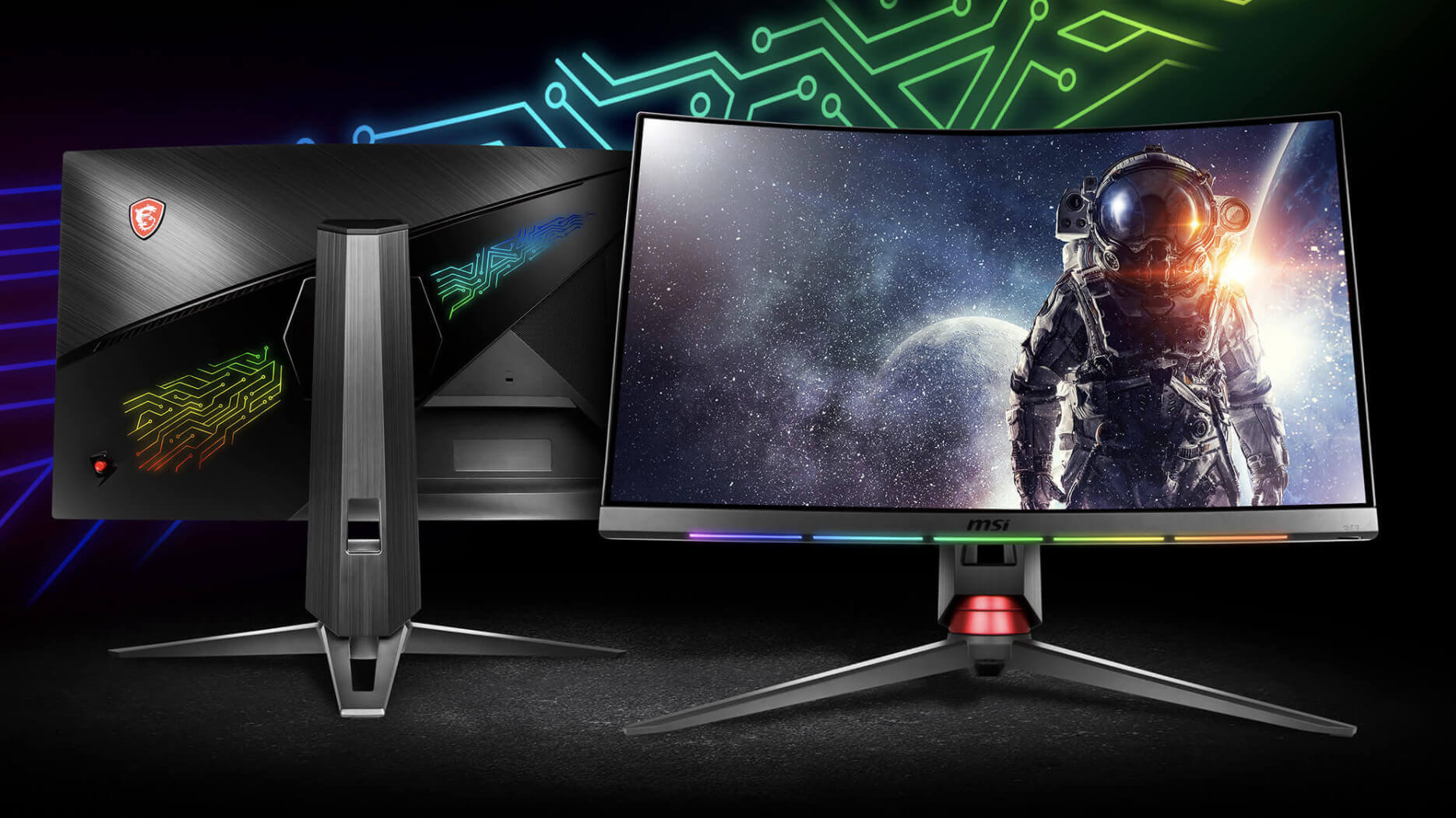 Dell Alienware AW3418W Curved Monitor
This Dell curved monitor is one of the top ultra-wide IPS curved monitors out there, having a 34 inch size and bezel less display on three sides. It comes with NVIDIA G-sync, has an iconic design that reeks of sophistication, and a 21:9 aspect ratio, to make things better, and give you an entirely immersive and overwhelming brilliant game play experience. 1900R curvature of the curved monitor, with a custom lighting effects personalized settings aims to improve the iconic display. You can also rely on this curved monitor to provide you maximum performance, without getting heated up too often, because of its step venting details.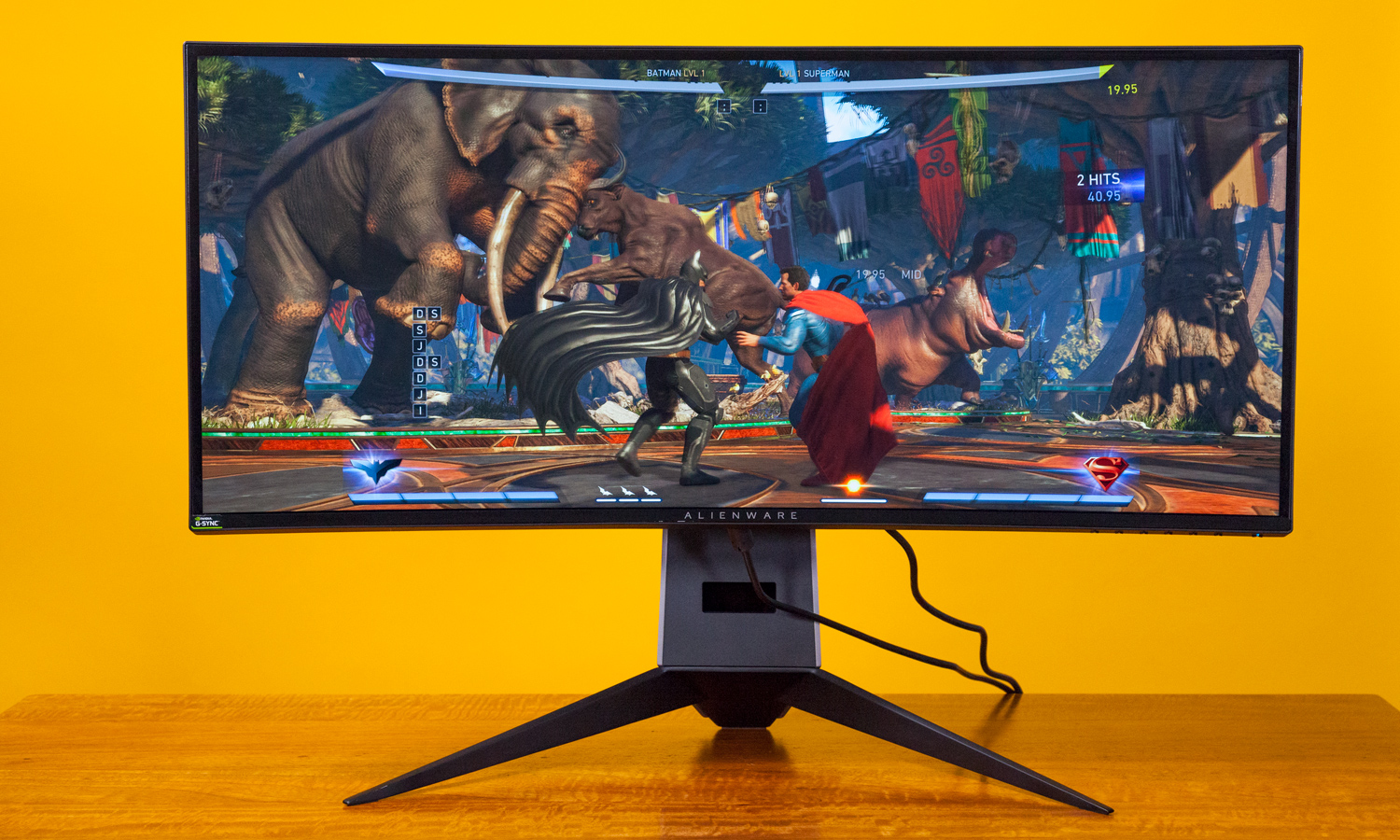 Acer Predator X34 Curved Monitor
One of the sharpest curved monitors out there, with 3440×1440 ultra-wide QHD gaming resolution, and ZeroFrame design, Acer Predator curved monitor provides an immersive display experience. It has quite excellent G-sync performance, ambient lighting and dark boost, and provides color reproduction accuracy. It has 34 inches size, and reduces blurring or visual artifacts with its 120 Hz refresh rate. Play with natural colors, and enjoy a gaming experience like never before, with X34 curved monitor!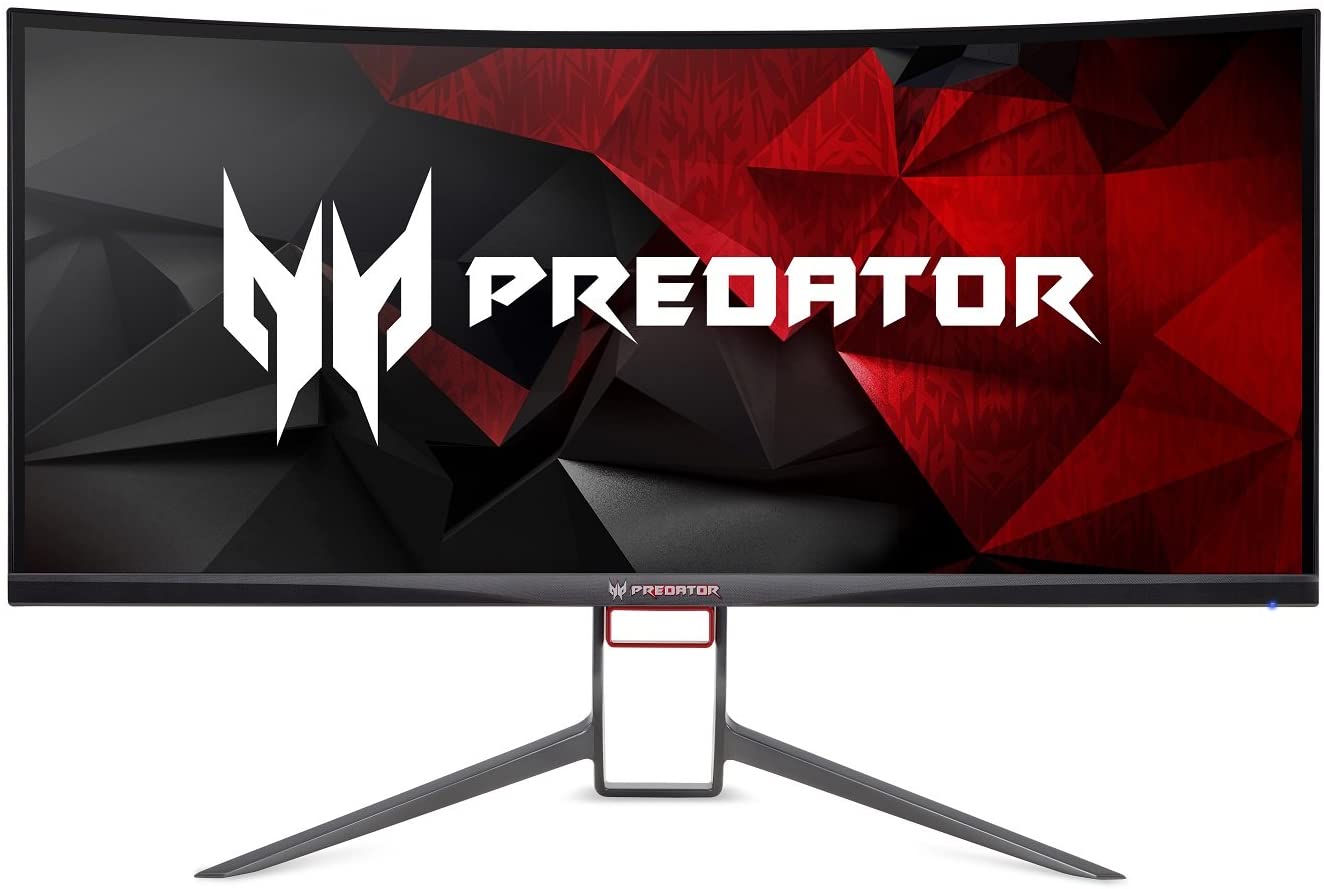 Samsung CHG70 Curved Monitor
This 32 inches curved monitor has QLED along with quantum dot technology, which offers brilliant and vivid images. Advanced VA panel and motion blur reduction technology are some of the other innovative features it comes packed with, and its pixel density is 1.7 times higher than other curved monitors. With 1800 R curvature, elegant design, sophisticated display, and smooth performance, this Samsung curved monitor is one of the best buys of 2020.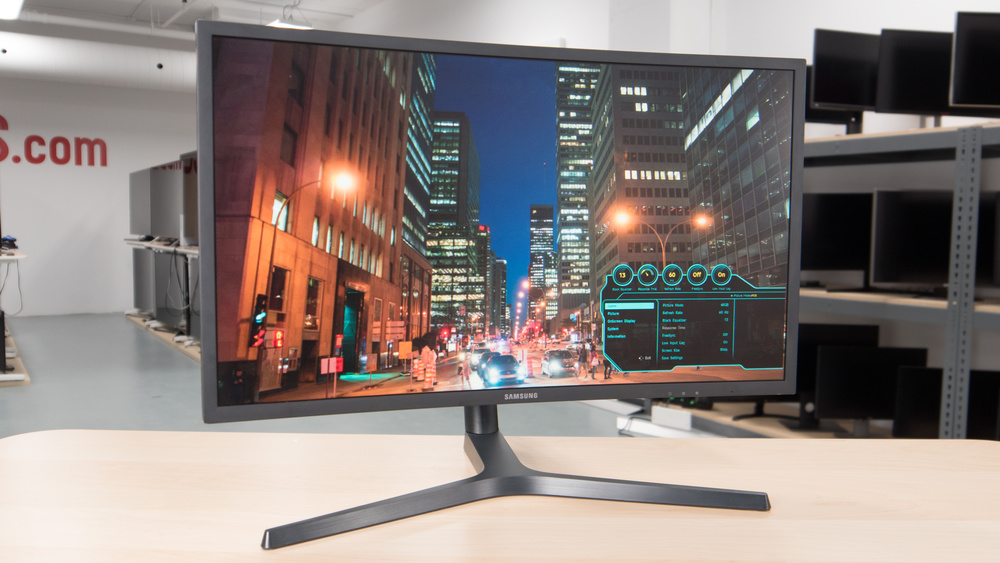 Asus RoG Strix XG27VQ Curved Monitor
This 27 inches full HD curved ASUS monitor comes with 1920×1080 resolutions. It offers a great gaming experience by combining smooth game graphics with adaptive sync technologies and low motion blur. 1800 R curvature, several lighting modes and narrow bezel-less design of this curved monitor ensures a comfortable viewing experience to audiences.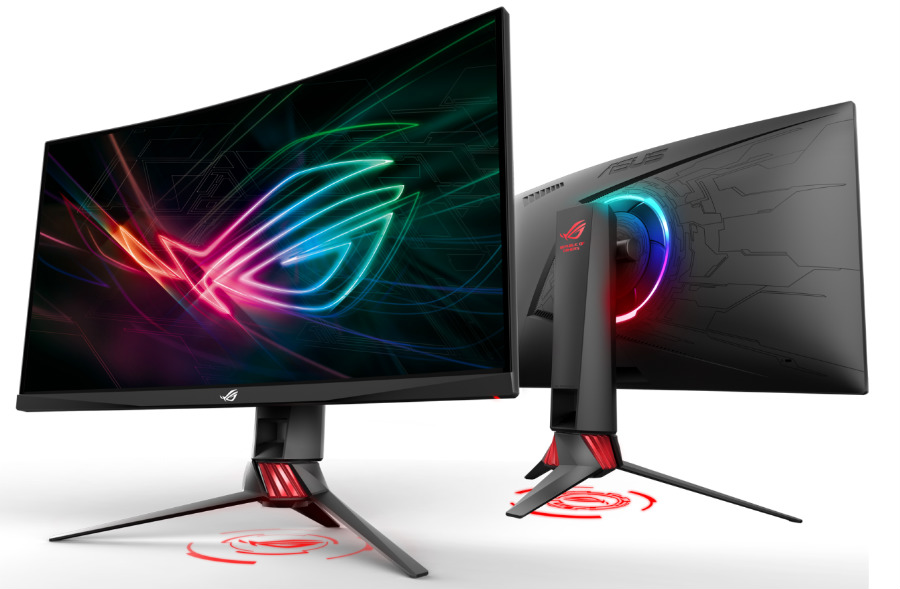 AOC C24G1 Curved Monitor
This AOC curved monitor comes with a full HD VA panel, 1500R curvature, and a sophisticated and elegant frameless design. Even with so many innovative features, it is the most affordable curved monitor in the market. Besides, it is also the smallest, making it the most compact for buyers. This curved monitor helps you view 16.7 billion colors, has numerous connectivity ports, and 144hz screen refresh rate.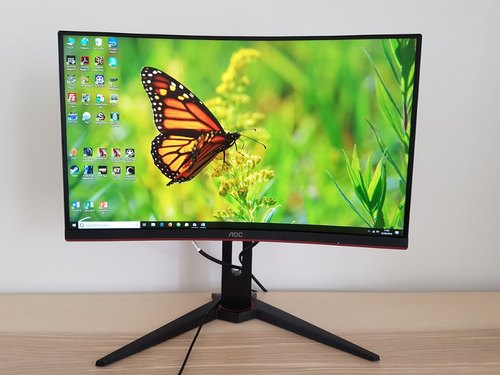 ViewSonic VP3881 Curved Monitor
This ViewSonic curved monitor is honestly more underrated than we wish it were. With a 38 inch screen, stunning resolution of 3840×1600 pixels, and an aspect ratio of 16:9, this ensures you get an enriching viewing experience that's better than the rest. It has outstanding picture quality and performance, for the price it offers and you can avail fast reproduction of colors with FreeSync.